Listen to the whispers and take action early. Put your ego, the voice in your head that tries to lead your life, aside. Thank it for sharing and listen to your intuition. But if you don't it's all good, what you don't hear today returns again and again until we have no choice but to hear loud and clear.
Make some space in your life so your golden nudges can be heard. It stays frigging noisy if you dont!
When we're caught up in woulda coulda shoulda, and how we THINK our lives should look, we're wasting our energy in all the wrong places – have you ever heard yourself say "hey that wasn't in the plan!"
Man I have!
After 37 years, Greg's plumbing business folded, he became an employee rather than an employer. Now, that wasn't in our plan.
While he's been hearing the whispers for a couple of years now about how he'd have to shut the doors on his business, well, empty the truck, sell it all up and go work for someone. He forged on hoping and willing things would change. They didn't. Change is constant in all our lives. And sometimes it's hard to take.
Tricky for a man that's delivered 100% of himself financially, physically and emotionally to me and the kids. Anyone that knows him knows he is one extraordinary human. No really! Ok, I love him a lot and a little biased. And I can't say I'm not heartbroken for him.
Then as it goes, the rainbows shine bright after a shit show. An adorable meet with the kids just after it all went down was a gem moment. How the nurture tables turn hey.
We shouldn't make comparisons to our stuff. It's real, it's trying and deserves human acknowledgment. But hey, looking at the state of the planet – we could be far worse off.
"All we ever need is LOVE" Right!?  Add a few extra shifts from Mumma at the shop and minus a couple of dinners out. That's ok cause we don't dine out much. OK, cut a couple of Chinese takeaways. I always bork at chinese when he's ordering and when it arrives, I eat it.
Back to the story –  Often our whispers become screams before we'll listen. Maybe our sequence went a bit like this…Big dollar players in the industry take over the one-man shows, work starts to slow down, gradually even less work, home most of the week worrying about being home most of the week, funds are at their lowest…………BOOM.  it's all over. Why was that shocking? Something higher was trying to break it gently over a few years but no we strive on, doing it our way with deadshit willing and hoping. Ok Fine, I don't get it but whatever!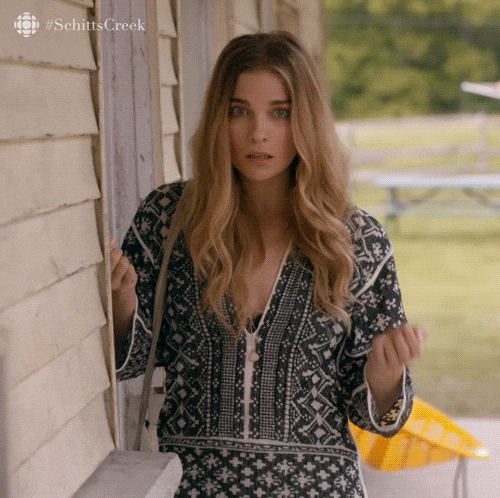 It's never in the moment that we know the WHY for our suffering but remember there will always be the polar opposite.
There is always a gift on the flip side of unexpected change. I see many blessings already. There's no longer a burden and the uncertainty of small business. One business is plenty enough for one family! Dad gets to work alongside his kid now. The proud moments he reports about Vaughn are reward enough. "He's actually a really good plumber, the boys adore him, seriously he's like a rockstar in there"…. "umm I wonder where he gets THAT from. I have no idea do YOU Dad?!' OMG, Greg's always been a humble dude.
They're on a high rise above Wynyard Station so he's had to learn how to catch a train. There's another blessing. "The trains are really good," he says. They've come a long way from the red rattlers he remembers. He's only got to learn the culture. Knock of time means tools down and go. "where you Dad, let's go home!" Oh the latest…. he called a casual meeting to try and get the boys on-site a little more organised. The intention was to help the frazzled foreman and address the productivity problems they have. They loved his ideas. He'll be king of the kids soon, you watch. Anyway flip side credits coming from all directions.
I started writing to you a couple of weeks ago. The first draft was no way reflective of wholesome insight. It was smothered with HUMAN reactivity. The usual self-pity was raging, the fear, the 'WTF, why us' moments. It hit me too. We're moving through and receiving the dump of polarities with open arms. Still waiting for what's to come but all with a sense of – bring it on!
I reckon we all struggle in stuff that's same same, only the details of the stories are different. A  broken-down business is this story.  Acceptance of Change, the lesson. There. no more words needed. Sorry, can't help myself….wouldn't be a letter of love without words. 
Thanks for hanging out with me. It's only that inevitable change thing showing up, that's all. No lives lost. No fire. No dust storm. No Virus. no flood. No hunger. There! I did make comparisons after all.
Hear your whispers early. Resisting them won't stop it happening but acceptance of them as truth will reduce the duration of your suffering. There's no getting out of challenge entirely.
Have you ever faced something that you looked back on and felt, your gut/intuition/spirit knew this was coming only you believed your head chatter instead? Did you forge ahead doing it YOUR way?
Love to know if this resonates somehow for you. Leave a comment somewhere, anywhere. Our 'Inward Gaze – The Gatho' is coming very soon. You can share all you like on those nights. I'll be in touch about that very soon, as soon as I start listening to my whispers. he he
Sending the biggest Love as Always B x
P.S. Face Faxx is turning SEVENTEEN this month. Now that is crazzzzy!
P.S.S Thank you SOOOO much for reading to the last line. You're the best! I love you.
—